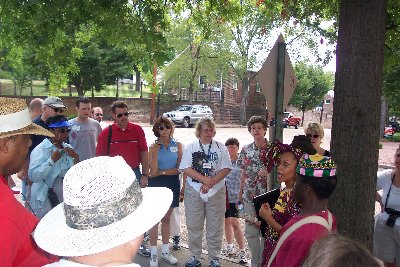 Indian Hill / Church Hill
Seminarians gather in front of Bellevue Model Elementary School site of the home of Elizabeth Van Lew, an abolitionist. In this house lived also Mary Elizabeth Bowser, a free black woman who spied for the Union army.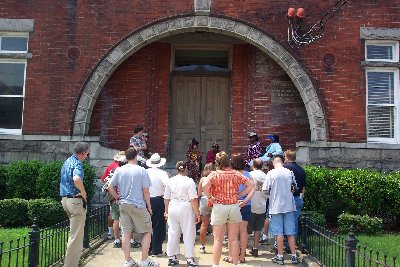 Henrico Courthouse
Site of slave sales on the courthouse steps.